I recently discovered the Pebble Stitch and I fell in love with the design and texture of it and had to share with you How to Crochet the Pebble Stitch!
I used this Pebble Stitch to make the Pebble Beanie (which I also fell in love with!) This stitch works perfectly for a hat because there is a right side and a wrong side to the fabric. It would be really pretty on a sweater, too!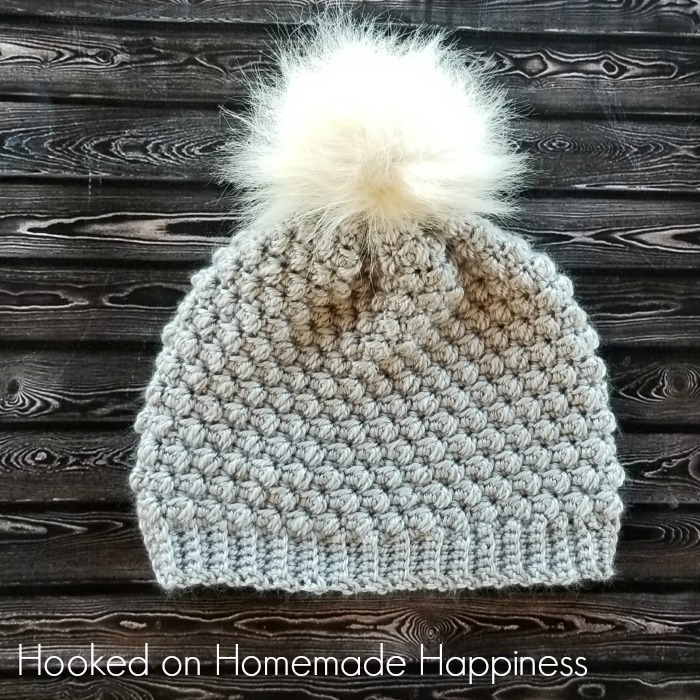 PATTERN
Materials
Worsted weight (4) yarn
5.00 mm hook
Yarn needle
Scissors
Level
easy+
Pattern Notes & Stitches to Know
ch – chain
sc – single crochet
Puff Stitch – *yarn over, insert hook into stitch, pull up a loop the height of a dc* repeat 2 more times, yarn over and pull through all 7 loops on hook (photo tutorial in pattern)
RS – right side of the fabric
WS – wrong side of the fabric
ch 1 at the beginning of round does not count as sc
PEBBLE STITCH
Ch any multiple of 4 + 2 more ch (for this swatch I chained 26)
Row 1: (RS) sc in 2nd ch from hook and across
Row 2: (WS) ch 1, turn, sc in same stitch, puff stitch in next
Yarn over, pull up a loop the height of a dc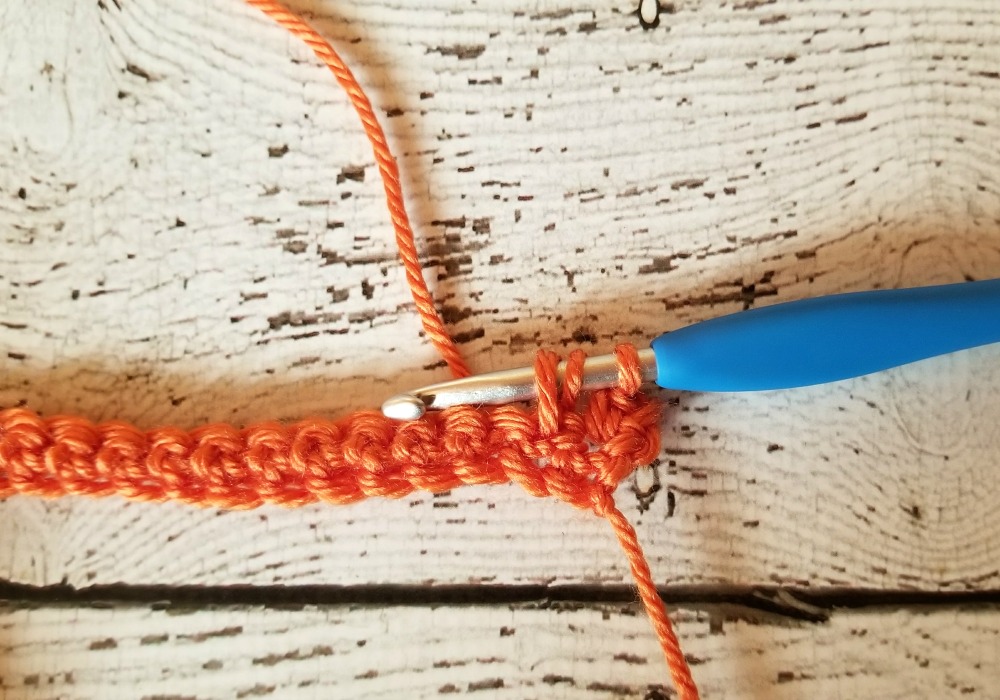 Repeat 2 more times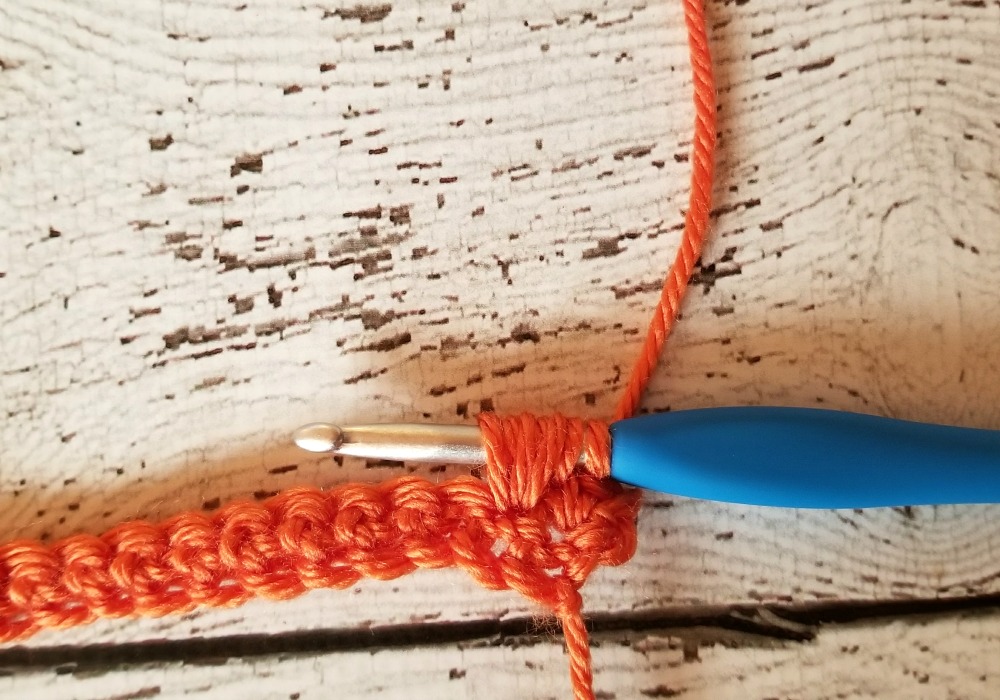 Yarn over, pull through all 7 loops on hook and sc in next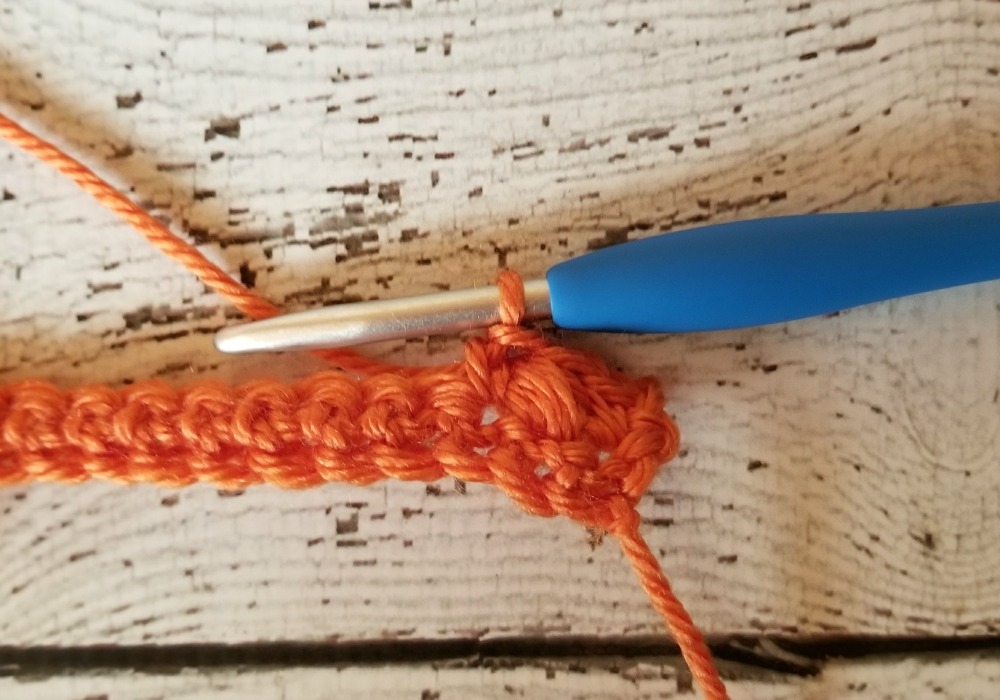 Repeat across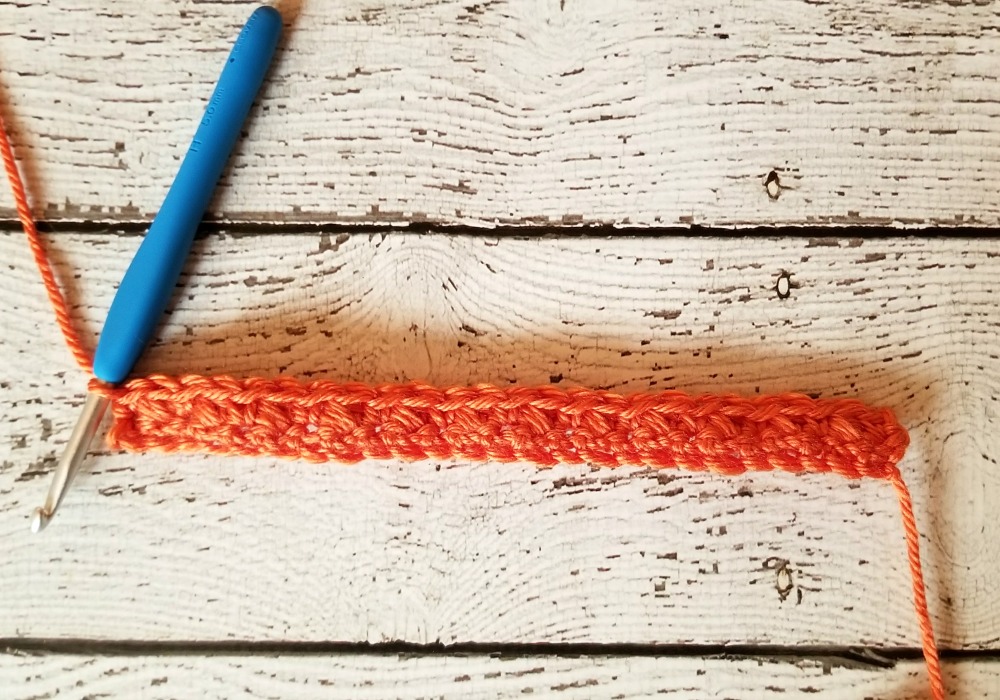 Row 3: (RS) ch 1, turn, sc in each stitch across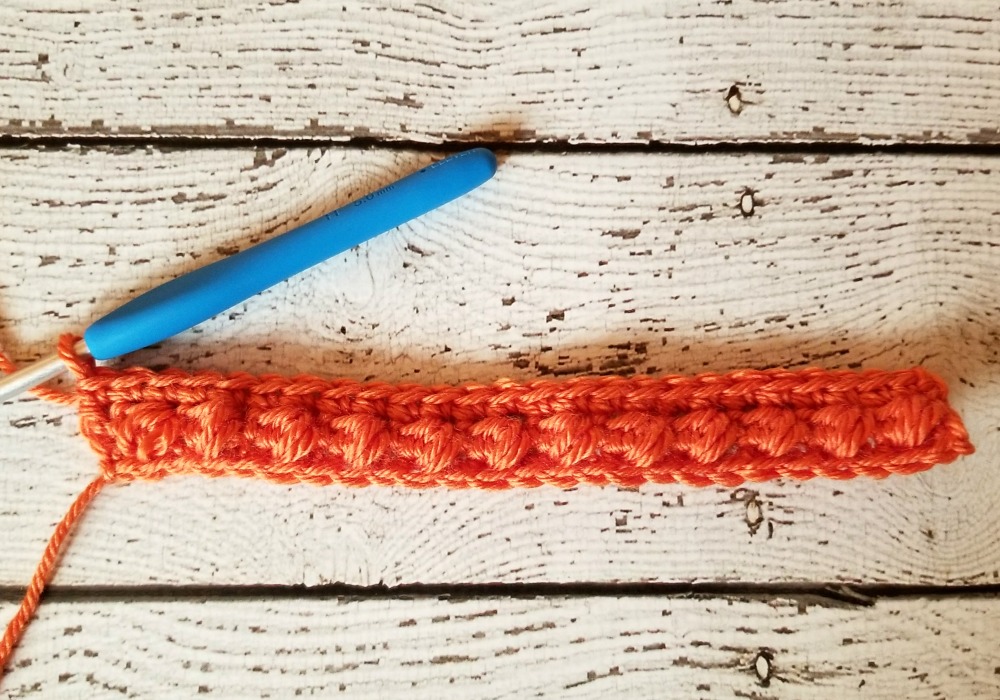 Row 4: (WS) ch 1, turn, sc in first 2 stitches, *puff stitch in next, sc in next* repeat from * to * across to last 2 stitches, sc in last 2 stitches
Row 5: (RS) repeat row 3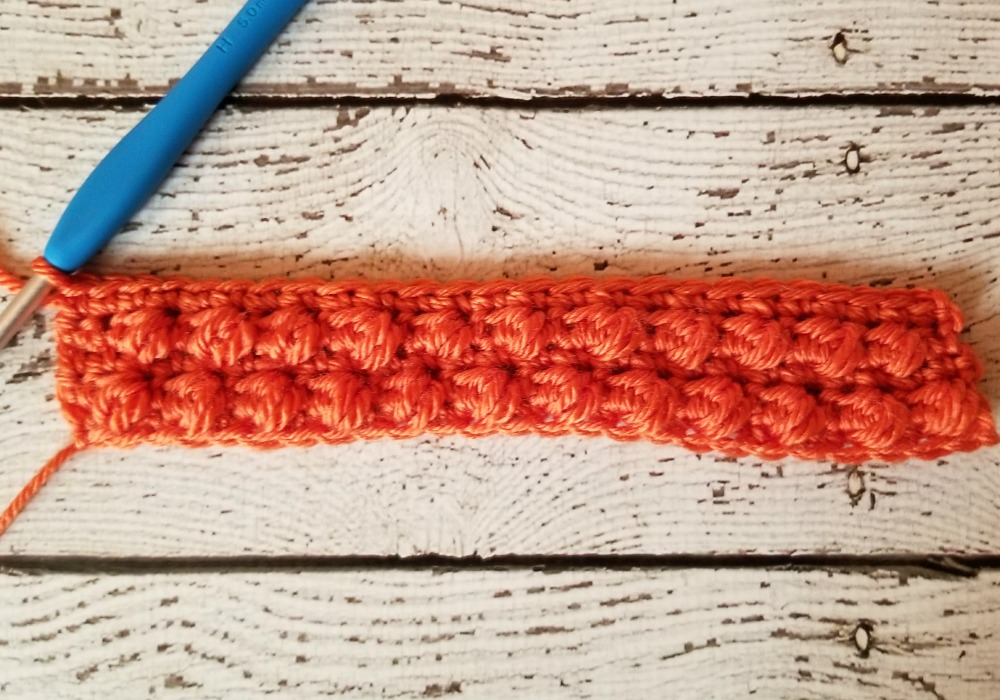 Repeat rows 2 – 5 for pattern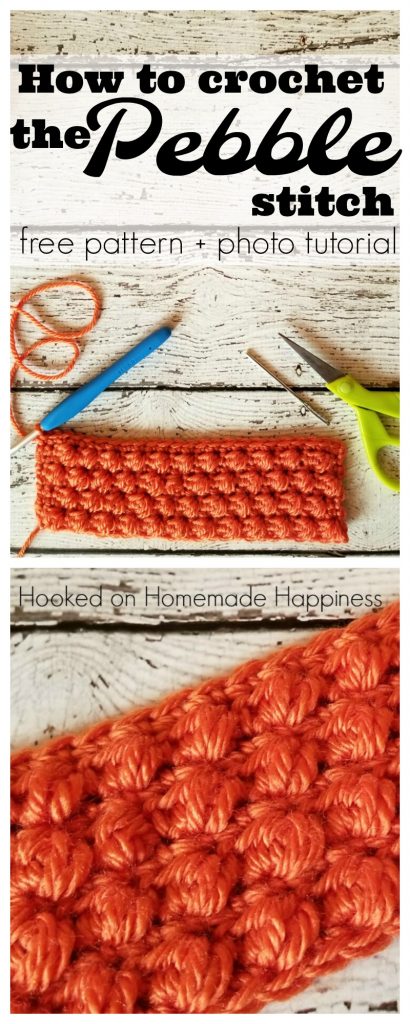 Looking for more patterns? Follow me on Facebook, Instagram, and Pinterest! Please share a pic of your finished product with me. I'd love to see it!

NEVER MISS A PATTERN!
Sign up for my newsletter and receive a FREE ebook with 3 of my favorite patterns PLUS patterns straight to your inbox. You'll also get a heads up about upcoming giveaways, events, and crochet alongs.