This Slouchy Beanie is fun & girly! It has a beautiful texture and the perfect amount of slouch.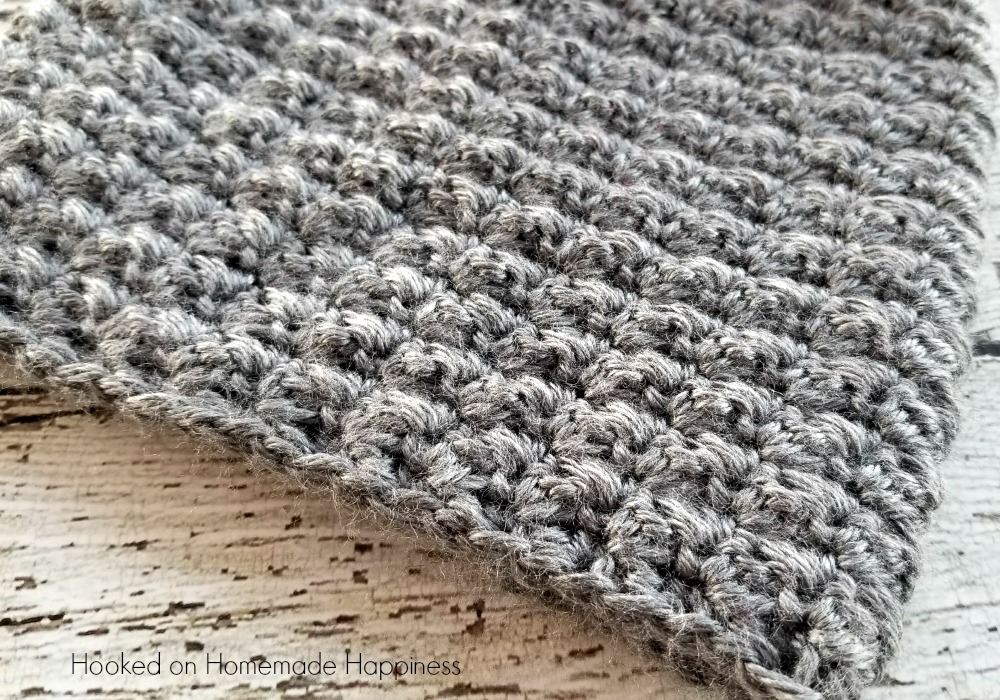 I absolutely love this stitch! It's the Suzette Stitch and I've used it a couple times. It has a beautiful design and texture to it. Plus, it's just a 1 row repeat! So easy!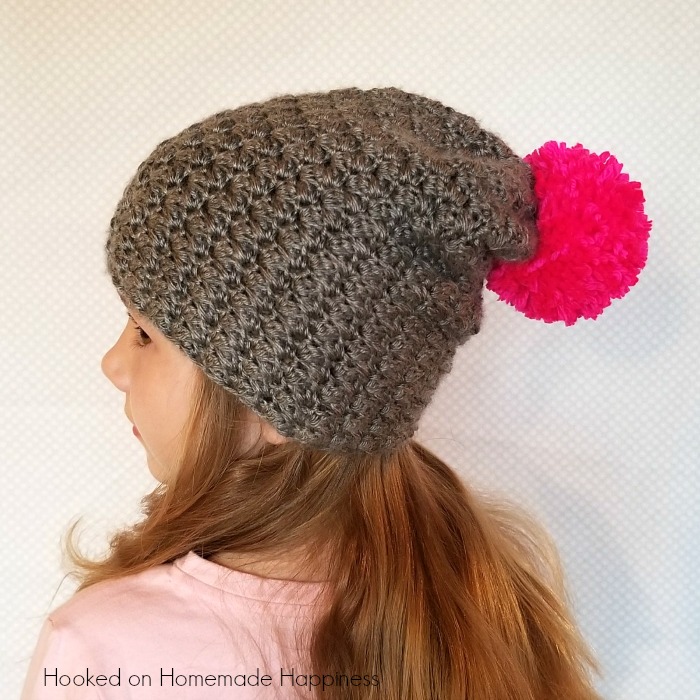 I named it the Charlotte Beanie because that's my oldest's name and the beanie was made for her 🙂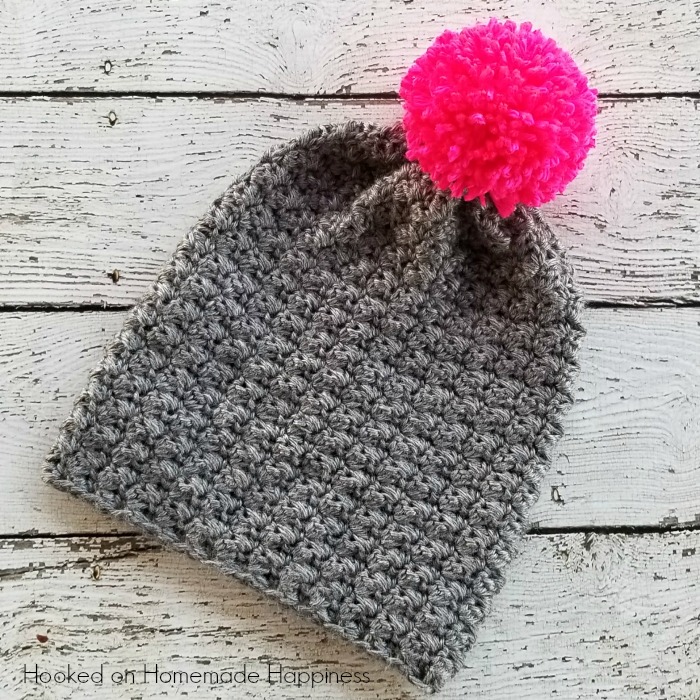 This pattern is available as an inexpensive, clearly formatted, PDF instant download in my Etsy Shop or Ravelry Shop! 
PATTERN
Materials
Caron Simple Soft in Heather Gray and Neon Pink
H/5.0 mm hook
Yarn needle
Scissors
Pom pom maker (optional) 
Level
Easy -you must be familiar with basic crochet stitches
Pattern notes & stitches to know
Sl st – slip stich
sc – single crochet
Dc – double crochet
Finished Size:
Child
Width: 8.5"
Length: 9"
Teen/Small Adult
Width: 9.5″
Length: 10″
Adult
Width: 10″
Length: 10″
Gauge:
7 pattern repeats = 4"
16 rows = 4"
CHARLOTTE SLOUCHY BEANIE
Pattern written in child, teen/small adult noted in ( ), adult noted in [ ]
In Gray ch 56 (60) [62] (leave a long beginning tail for sewing)
Row 1: (1 sc, 1 dc) all in the 2nd chain from the hook, *skip one stitch (1 sc, 1 dc) in the next stitch* repeat from * to * across to the last 2 stitches, skip one stitch, sc in last (27 dc, 28 sc (29 dc, 30 sc), [30 dc, 31 sc])
Row 2 : ch 1, turn, (1 sc, 1 dc) all in first sc, skip the next dc, *(1 sc, 1 dc) in next sc, skip next dc* repeat from * to * across, sc in last stitch (27 dc, 28 sc (29 dc, 30 sc), [30 dc, 31 sc])
(Pattern should be approx. 17" across for child, 19" for Teen, and 20" for adult, change hook size to adjust width)
Repeat row 2 to row 33 for Child, row 37 for Teen and Adult.
Or until desired height.
Fasten off.
Fold rectangle in half, use you long starting tail to sew both ends together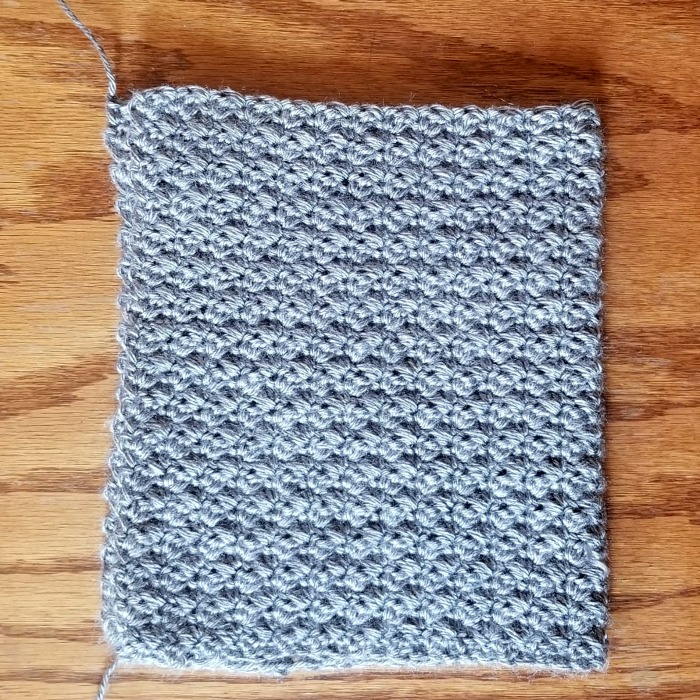 Using that same long end and yarn needle, weave it in and out of the last row around the top of the beanie.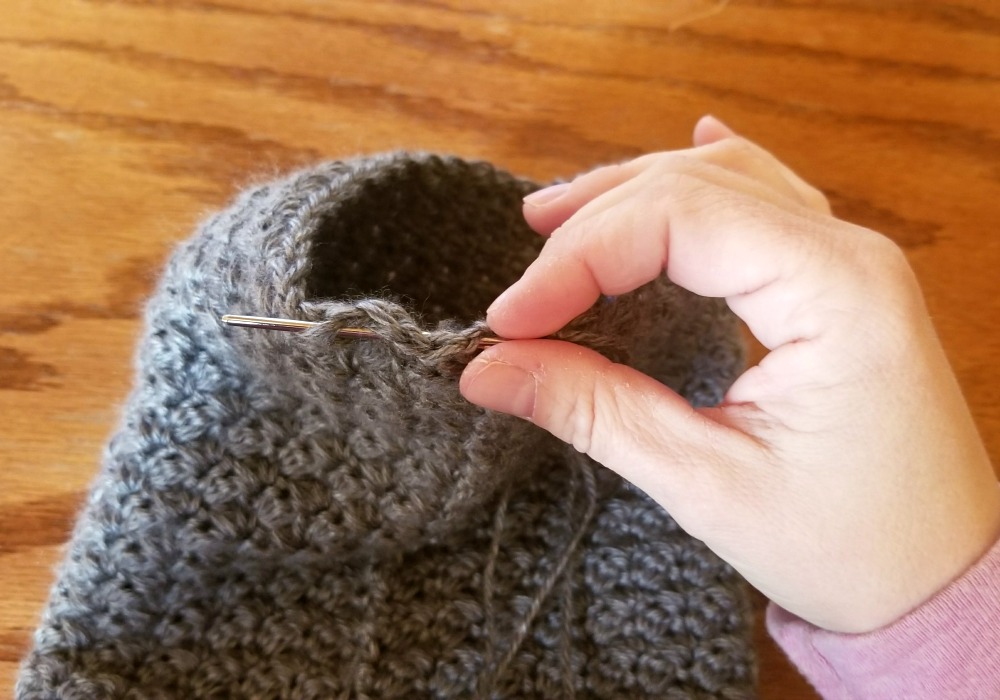 Pull the yarn to cinch the top closed.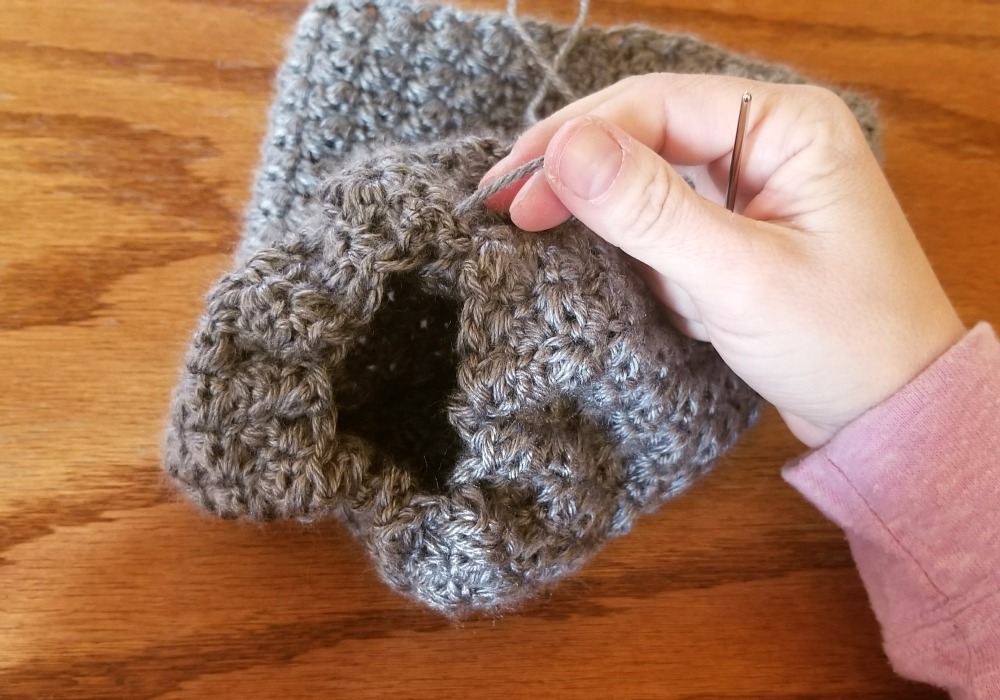 Fasten off, weave in all your ends. Add your pom pom in neon pink on top!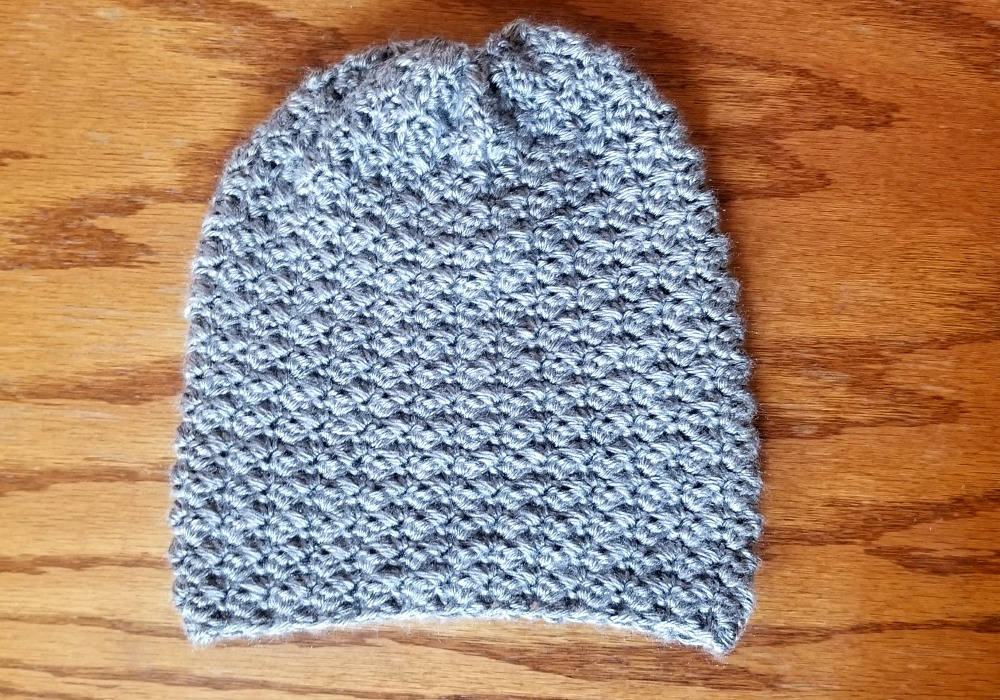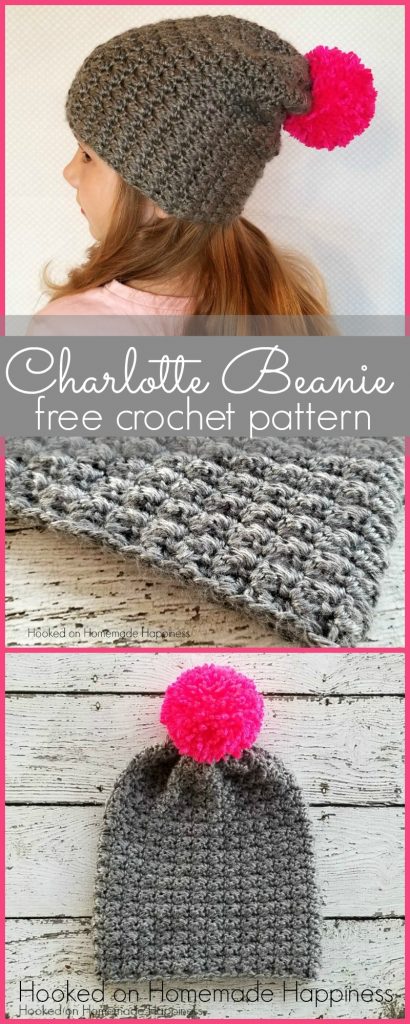 Looking for more patterns? Follow me on Facebook, Instagram, and Pinterest! Please share a pic of your finished product with me. I'd love to see it!

NEVER MISS A PATTERN!
Sign up for my newsletter and receive a FREE ebook with 3 of my favorite patterns PLUS patterns straight to your inbox. You'll also get a heads up about upcoming giveaways, events, and crochet alongs.