Making fun Spring and Summer tops is one of my favorite things to crochet! Garment design is my jam and I've had so much fun making some fun things for the warmer months. That's why I gathered The BEST Spring and Summer Crochet Top Patterns for your making pleasure. From tanks, to tees, crop tops, and halter tops. you'll find something cute and flirty to make for this summer. I love all these designs. They're all so different and there's something for everyone. So grab your favorite summer yarn and find the perfect summer project for you!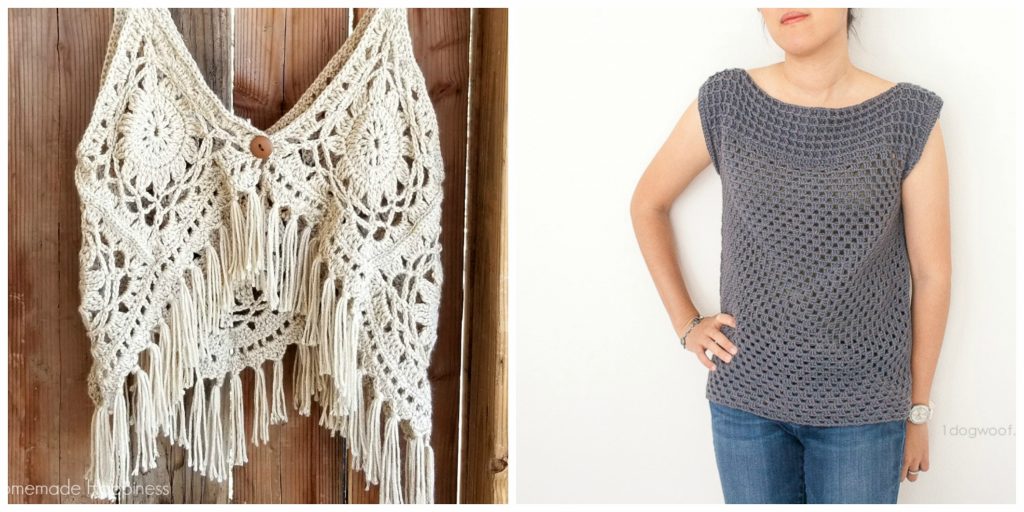 1. Boho Tank Top from Hooked on Homemade Happiness
2. Granny Squared Crochet Top from 1 Dog Woof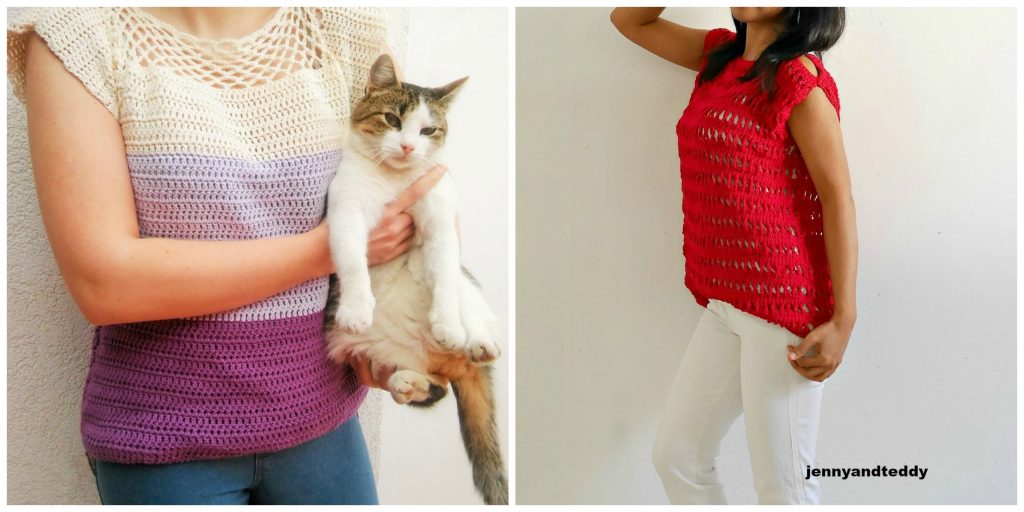 3. Simply Cute Blouse from The Magic Loop
4. Peek-a-boo Summer Top from Jenny and Teddy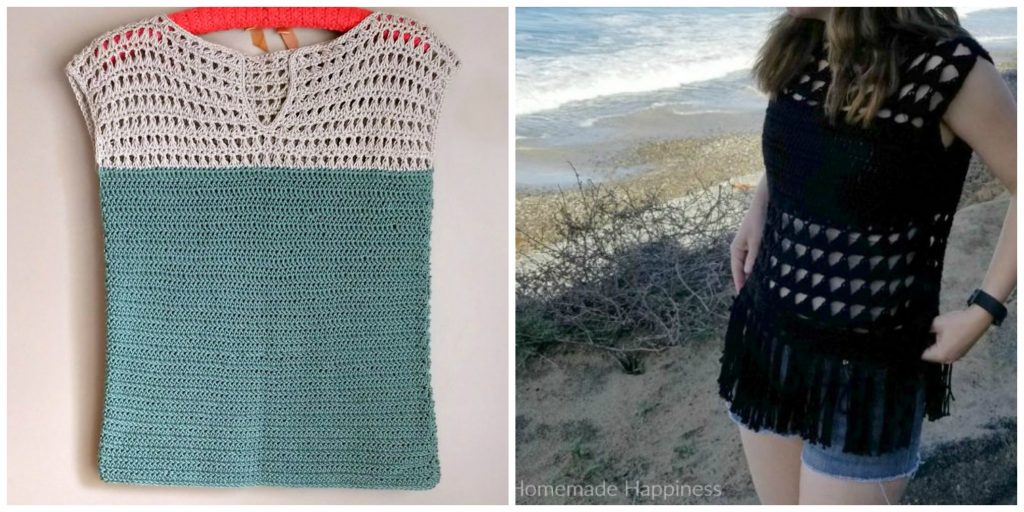 5. Shore Points Crochet Top from Croyden Crochet
6. Triangles & Fringe Top from Hooked on Homemade Happiness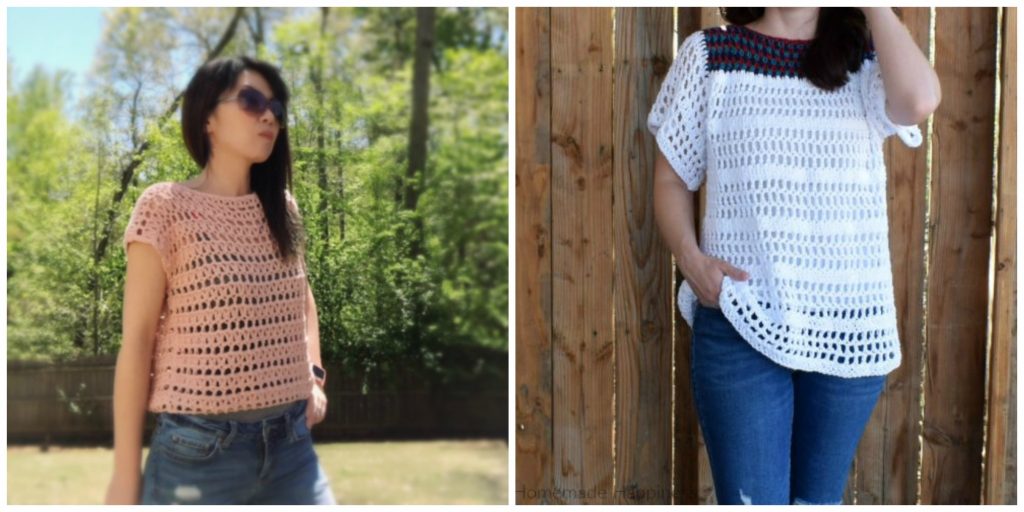 7. Airy Summer Top from Akimakes
8. La Bonita Blouse from Hooked on Homemade Happiness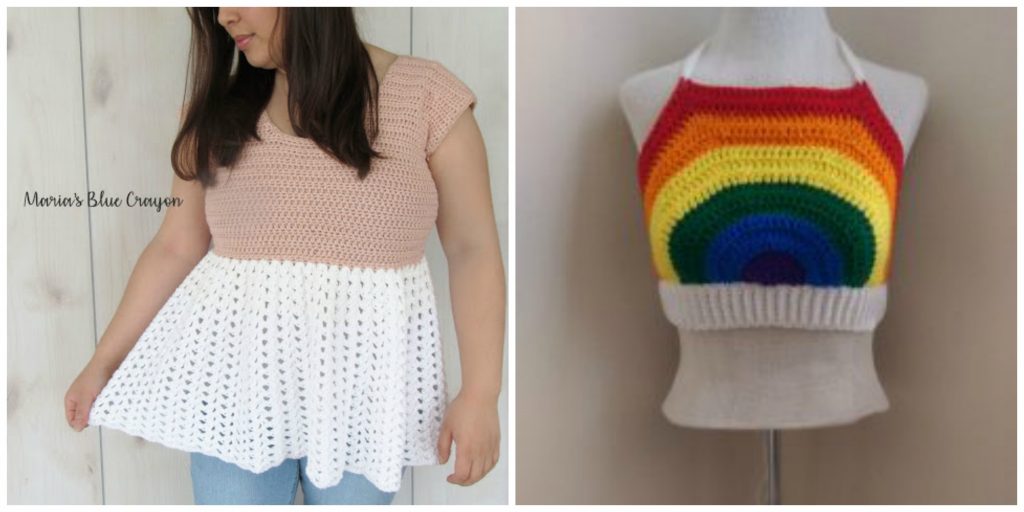 9. Talulah Top from Maria's Blue Crayon
10. Rainbow Crop Top from The Lavender Chair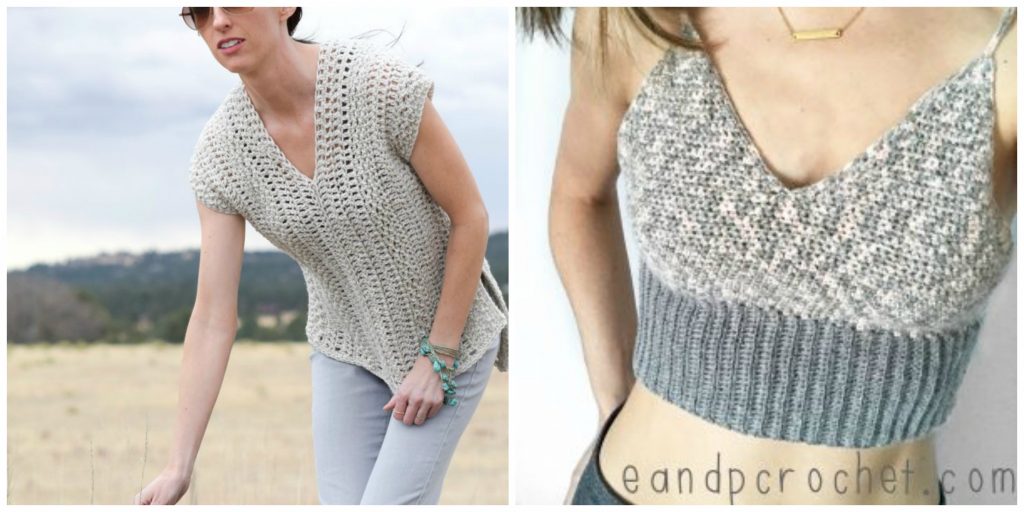 11. Topcho from Mama in a Stitch
12. Sarah Crop Top from Evelyn and Peter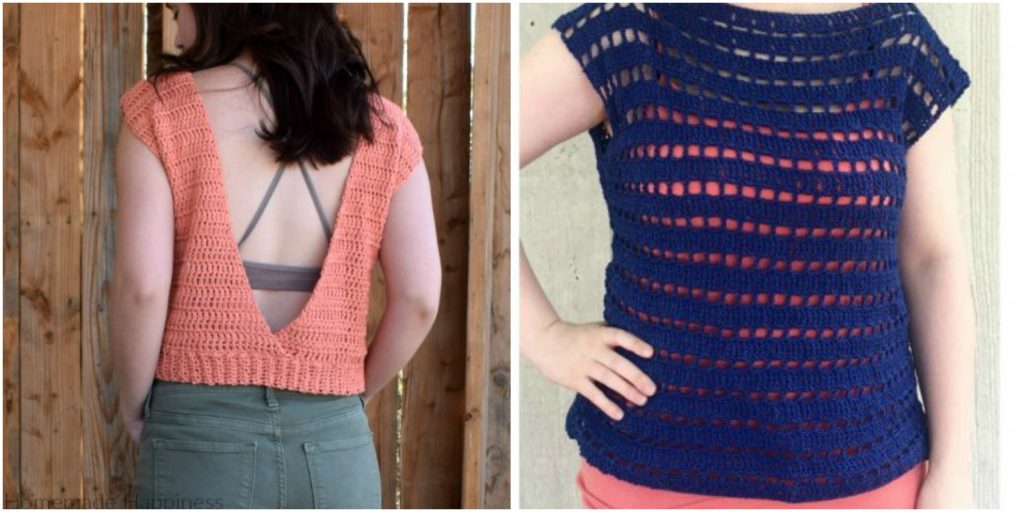 13. Summer Valley Top from Hooked on Homemade Happiness
14. Twiggy Top from Yarn Hook Needles
Looking for more patterns? Follow me on Facebook, Instagram, and Pinterest! Please share a pic of your finished product with me. I'd love to see it!