Welcome to Part 4 of the Mandala Summer Cardigan CAL! This week we will finish by sewing our square to create a cardigan and adding the tie front.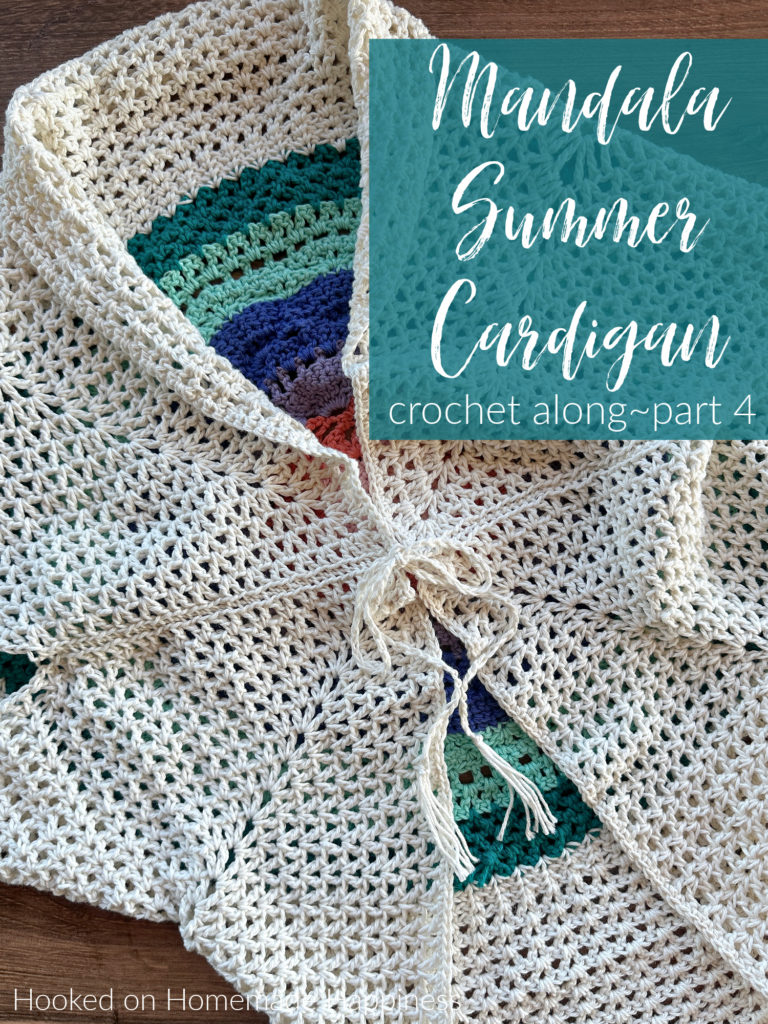 This is the last week for the Mandala Summer Cardigan Crochet Pattern CAL. Get all the details HERE!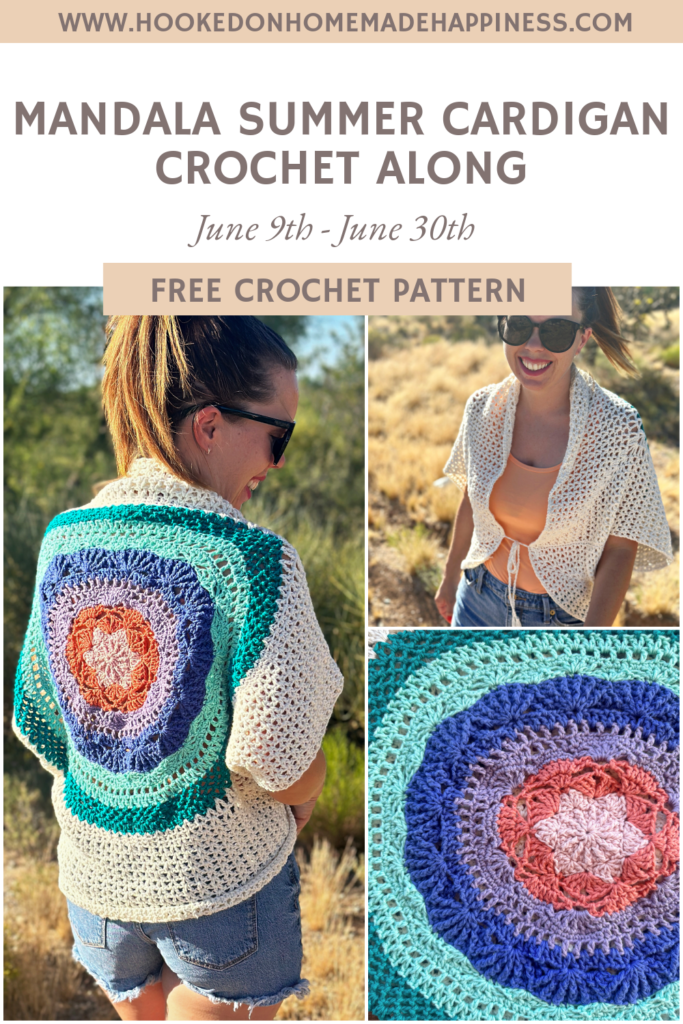 Mandala Summer Cardigan Crochet Pattern – Part 4
Get the full pattern below or download the printable PDF for free HERE
Materials
Dk weight yarn in the main cardigan color
Stitch markers
Yarn needle
Scissors
Level
intermediate
Pattern notes & stitches to know
whip stitch
· Approx size after Part 4
Bust: S/M (38") L/XL (46") 2X/3X (54")
Length: S/M (30") L/XL (38") 2X/3X (46")
Size S/M pictured. I am 5'0″ with 34″ bust.
MANDALA SUMMER CARDIGAN CROCHET PATTERN
>>FULL VIDEO TUTORIAL FOR PART 4<<
SEWING
Lay square right side up. Fold in half by bringing the top down.
With the fold at the top, sew each side closed about halfway up. Leave a space on the top on both sides for the sleeves.
Weave in the ends.
Turn right side out.
Grab the bottom of the square and pull up so it is a diamond shape with the armholes on either side.
EDGING
Join yarn to the inside collar at the seam. Ch 1, sc evenly around the inside collar of the cardigan. Join to first sc with sl st
Do not fasten off.
TIE
ch 50. Fasten off. Add fringe to the end of the chain.
Join yarn to opposite side, repeat tie pattern.
Weave in all ends.
And that's it! Thank you so much for joining in on this fun crochet along!
Looking for more patterns? Follow me on Facebook, Instagram, and Pinterest! Please share a pic of your finished product with me. I'd love to see it!