I'm pretty sure I'm not alone when I say I LOVE FALL. As soon as September hit, I got started on my fall decor.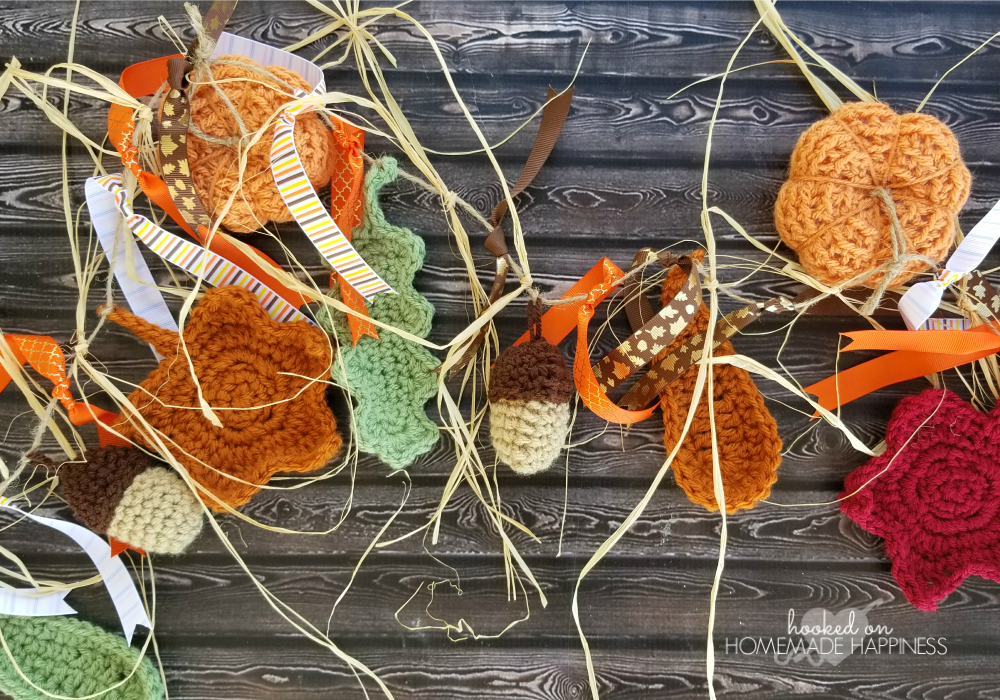 That included making a garland with pumpkins, acorns, leaves, ribbon, and raffia.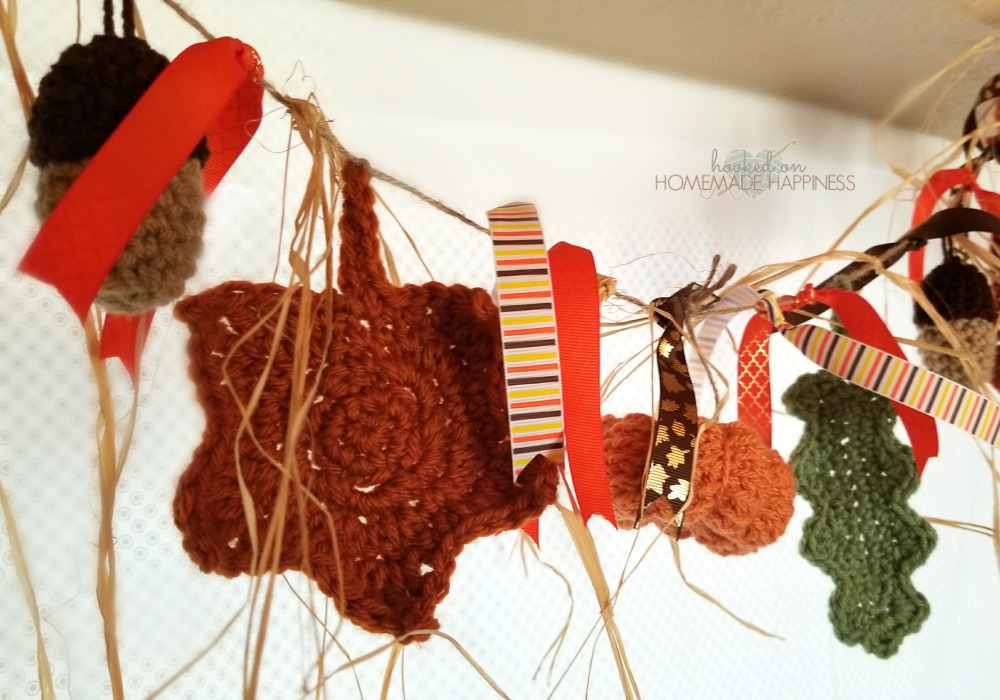 I also added some rustic pumpkins using these patterns from Megmade With Love! I adore these pumpkins and had to force myself to stop making them. Running out of yarn was a good motivator 😉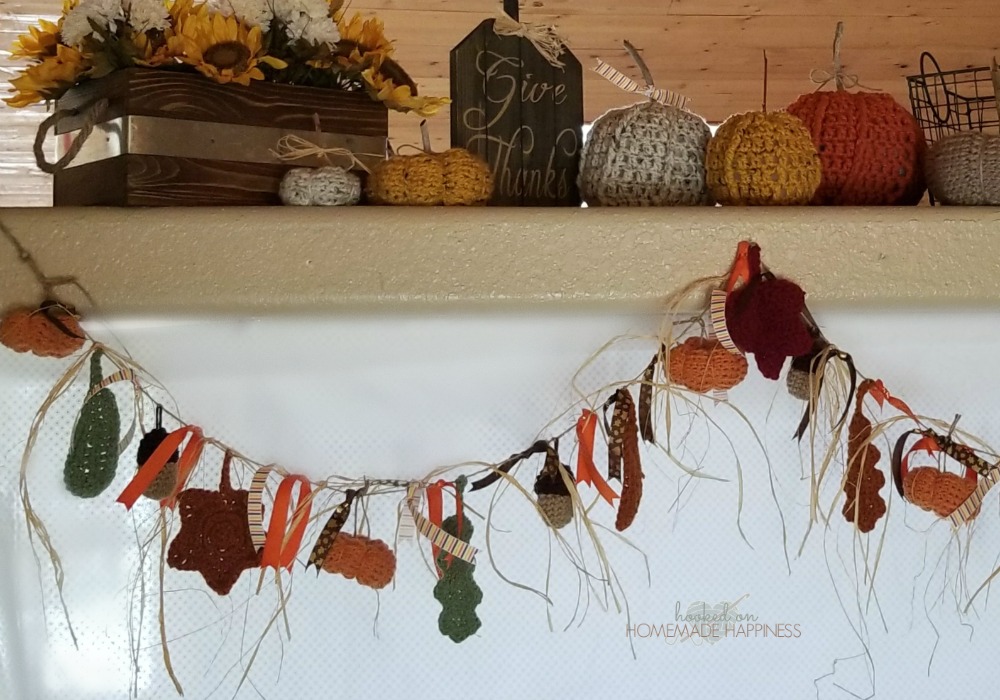 PATTERN
Materials
Leaf Pattern: I made three different leaf patterns, each pattern in 3 colors (giving me 9 leaves total) You can find the leaf patterns HERE.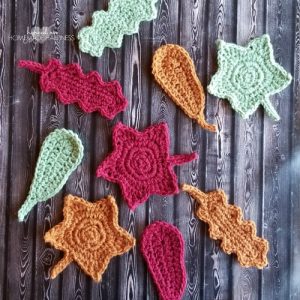 Pumpkin Pattern: There are five little pumpkins in the garland. That pattern is HERE.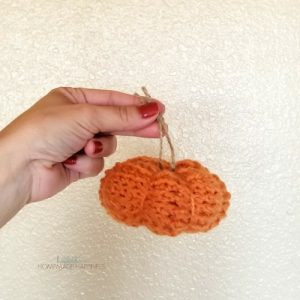 Acorn Pattern: There are also five acorns. You can find the acorn pattern HERE.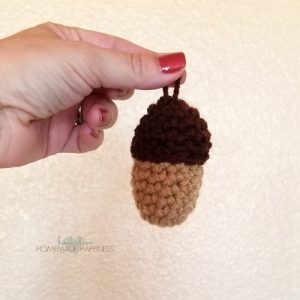 Optional: jute, raffia, ribbon
yarn needle
scissors
Level
easy to intermediate
CONSTRUCTION
After crocheting all the pieces, line them up in the order you prefer. Take a long pieces of jute (or yarn, or whatever you'd like to use 🙂 ) and your yarn needle, attach the pieces to the jute.
Either leave it the way it is, or add any adornments you'd like. I tied on raffia and pieces of ribbon in between each of the crocheted pieces.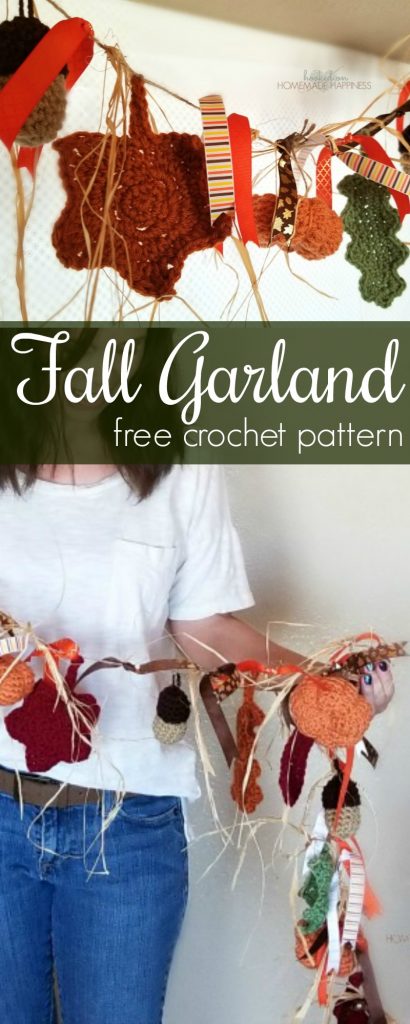 Looking for more patterns? Follow me on Facebook, Instagram, and Pinterest! Please share a pic of your finished product with me. I'd love to see it!

NEVER MISS A PATTERN!
Sign up for my newsletter and receive a FREE ebook with 3 of my favorite patterns PLUS patterns straight to your inbox. You'll also get a heads up about upcoming giveaways, events, and crochet alongs.